Thursday, April 5th, 2018
SOS Kitty (@GatinhosSOS) is a community initiative that cares for almost 200 street cats at Salvador's beach side.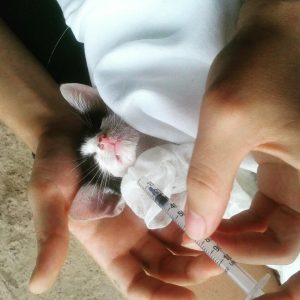 We are not an NGO, we're a group of individuals from the area that invest our time and money to care for these animals. We struggle to help them survive, treat sickness and to ease their suffering. We feed them, make little shelters, clean, and do everything we can to make them comfortable. But we need a lot of help- financially and socially.
It's common to let them reproduce and then poison the kittens. This needs to end! We need to cure them and spay them, and that requires money. A small donation can go a long way for us to buy food, sterile supplies for cleaning and treatment of wounds, and each cat can be spayed for only 10 dollars (just the price of anesthetics).
There is also a culture that needs to change. These cats are treated with the utmost disrespect, kittens are abandoned without their mothers, they are treated as a plague, so people shamelessly abandon, torture, and poison them regularly.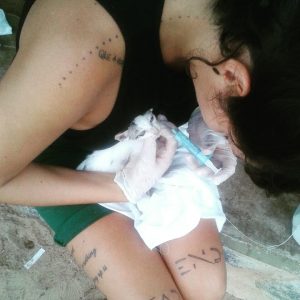 This mentality that values only the lives of pets with pedigree is also extremely violent. Sometimes the same people who spoil their certified pets are the ones who treat stray animals like garbage.
Many people in Brazil are busy enough caring for their own survival, we understand that. This is reflected on the amount of stray animals with no support, and no competent government to enforce a sustainable solution (that isn't mass killing). We are the only solution.
For Donations in Brazil click here.
For paypal: sodre.mirna@gmail.com
We are also looking for veterinarians for advice and training (students or professionals).