Nov. 18: Zine Creation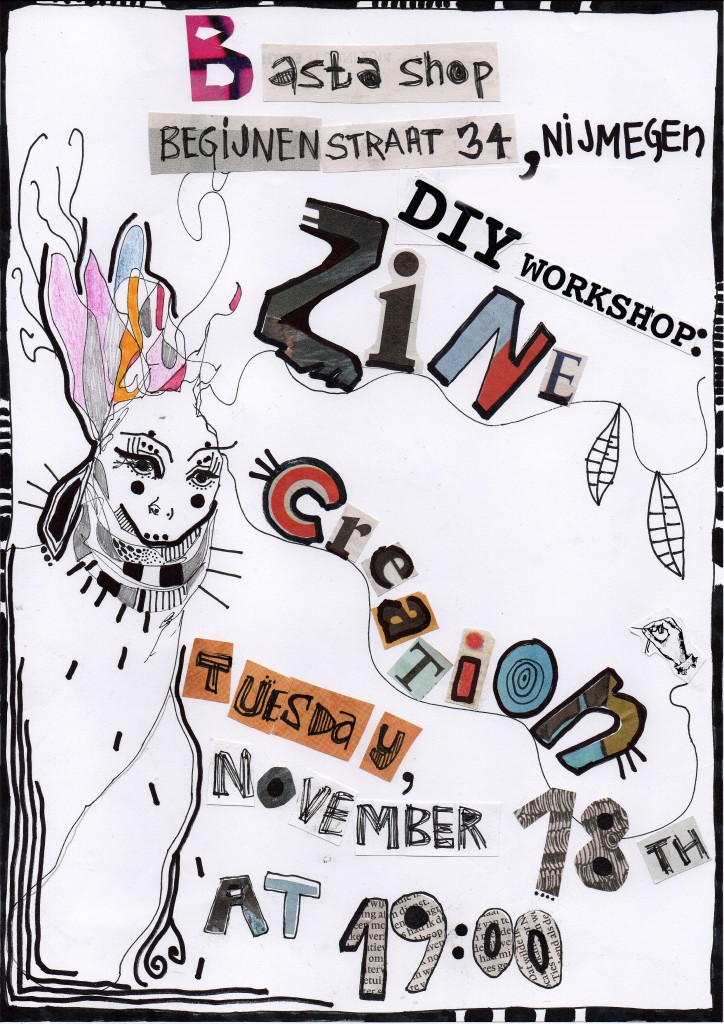 THOUGHTS & TOOLS
x Dear DIYerz! x
Third Tuesday of November we will be at BAstA with another DIY workshop – Zine Creation!
We will be designing and putting together zines. The topic of zines is absolutely free!
We'll have a printer, typewriter, glue, scissors and some other tools for creating.
Bring your ideas and create something on the spot.
Or
Have articles, drawings, pictures ready and just bring that.

And if you have some of your own tools, you can bring them too – for example laptop, scissors, pens, pencils, erasers etc. If not we will have some tools to share with you.
There will be one sewing machine available at the workshop.
Join us and share your knowledge on zines or learn some new tricks!
x See you there! X
Someone's 1st zine!