Jul. 18-19: A gathering of NOMADS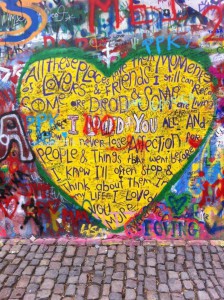 https://amsterdamnomadsgathering.wordpress.com/
The first edition of NOMADS Gathering will take place at The Vondelbunker Amsterdam on JULY 18 & 19, one of what we hope will be many worldwide regular gatherings,where you will be able to meet the broad nomadic community and share with them a couple of days in your long road. It is a totally volunteer-organized event, for which we need help from all people who want to join in to make this happening even greater. This event is supported by the local collective Schijnheilig .
Have you ever thought how cool it would be to come to one of those bonfires, after a long road, and just sit and listen to the stories of all travelers? Just like old times, when wanderers and nomads would roam the roads guided by the sun, to stop right there where the night befell them.
Well, that's what we're doing here! A space where all NOMADS can learn and improve most skills needed on the road, by gathering "experts" to present their experiences and holding workshops. There'll be local and travelling artists performing, evenings for socializing, and loads of tips for Nomadic life. There will be everything you can think of, and if we haven't thought of it, feel free to do it yourself.
REGISTRATION FOR THE EVENT WILL BE LAUNCHED IN JULY – Limited space available!!!
All info is on https://amsterdamnomadsgathering.wordpress.com/
———————————————————
Workshops, Talks, Discussions
"Alternative travels, Free, and Off-the-grid Living" : stories from those that have plugged out and done things differently.
"Hitch-hiking": anecdotes, stories and tips from those that have done it for years, sometimes across continents.
"Female Solo Travel": parallel session for women, story and tips sharing.
"Digital Nomads, Bloggers and other Online ways of supporting yourself": your office just a laptop, your backdrop a beautiful view: how do they do it?
"Camping, wildcamping, resource sharing for accomodation": sleeping free/cheap around the world, the possibilities are endless.
"Boaters and Bikers, Cyclists and Walkers": stories from those that have have decided not to travel as a passenger.
"Organizing grassroots gatherings": free festivals, gatherings, underground events: how do they work?
+
"Reclaiming Spaces": what is squatting? stories from local Amsterdammers, and beyond.
"Reclaiming Food Waste": on both days, Guerilla Kitchen Amsterdam will take out people to "free" food, and teach how to set this sort of project up yourself. After that cook it and eat it, of course!
Crafts & Arts
Pimp your backpack, learn to crochet handy things for the road, use a typewriter to make a (travel) fanzine or write a letter to someone, learn how to use a sewing machine and sow a patch on the spot… Yarnbombing , DIY Workshop Amsterdam and Typewriter Society will help.
The talented Julia Kiryanova will sketch portraits of all you beautiful people.
Spaces for more stands available.
Other
Free/Swap corner: leave what you don't need and take what you might.
Book and fanzine stand from travellers.
A Human Library: in the form of a noticeboard and guestbook. We will map out where in the world the cool spots are, and connect with the good people there.
Music, Arts, Performances
Shireen is a local activist and creative, she plays "Crisis Folk": songs about changing politics, travelling, off the grid living, and love. A real treat, listen.
Bucket Boyz and Zibabu: these 3 guys have boat-hitched across oceans, squatted and protested, and have been living in the streets and in alternative communities for years. During the festival they will perform and tell their stories.
+more TBC!
Come back in July for the FULL Day-by-day PROGRAM!