DIY Workshop: TTIP Info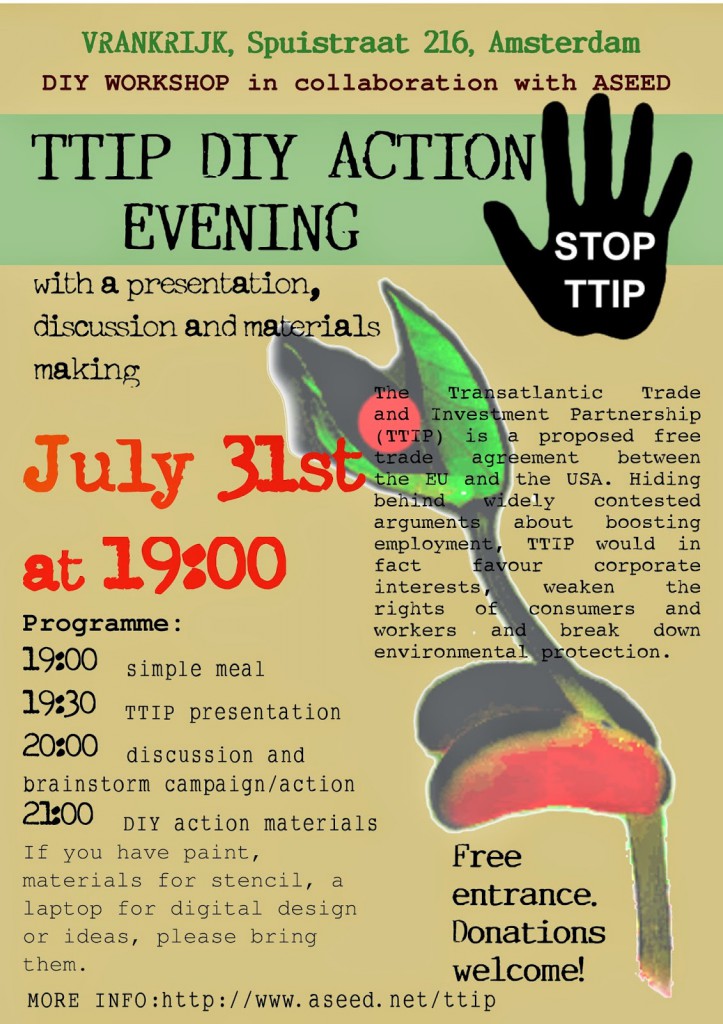 ASEED is mainly focussing on food and agriculture. But during this evening also other issues will get attention and our goal is to stimulate a broad action campaign against this free trade agreement.
When we start working groups, what we do depends on the interest of the participants. For example:
– planning a small action;
– painting a banner;
– making buttons;
– make stencils for spray painting;

– designing stickers.
During the night there will be people available to answer questions about TTIP and the campaigns and actions planned so far.
Free entrance. Donations for food and campaign costs welcome!
Address: Vrankrijk, Spuistraat 216, Amsterdam
More info on http://www.aseed.net/ttip