Plastic-free VEGGIES BAGS- DIY-workshop ♡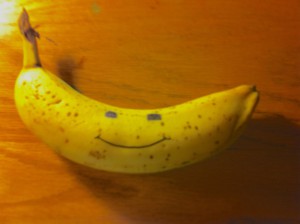 Bananas are not happy in a plastic bag 🙁 Three hundered plastic bags are used per year on average. Lots of them are used during veggie shopping.
Fruits & veggies are heaps more happy in cotton re-usable bags 🙂 Ladies and gents, let's get crafty for the Greater Good and produce some planet friendly VEGGIE BAGS, by re-cycling fabrics.
Plastic-Free Tuesday organizes together with DIY Workshop Amsterdam a sewing cafe at September 19th at The Basement to make some Veggie Bags to give out in local markets or vegetable stores!
1. We have got the sewing machines! What you could bring is your old fabrics à light fabrics are the best. Old curtains for example! Ask your granny's!
2. We can learn from each other! Never worked with a sewing machine before but wanna know-how? Awesome! This is your chance. We'd love to exchange our sewing skills with you.
The Basement
Jodenbreestraat 24, 1011 NK Amesterdão